ACCESS TO A HIGHLY SKILLED WORKFORCE AND ENHANCED QUALITY OF LIFE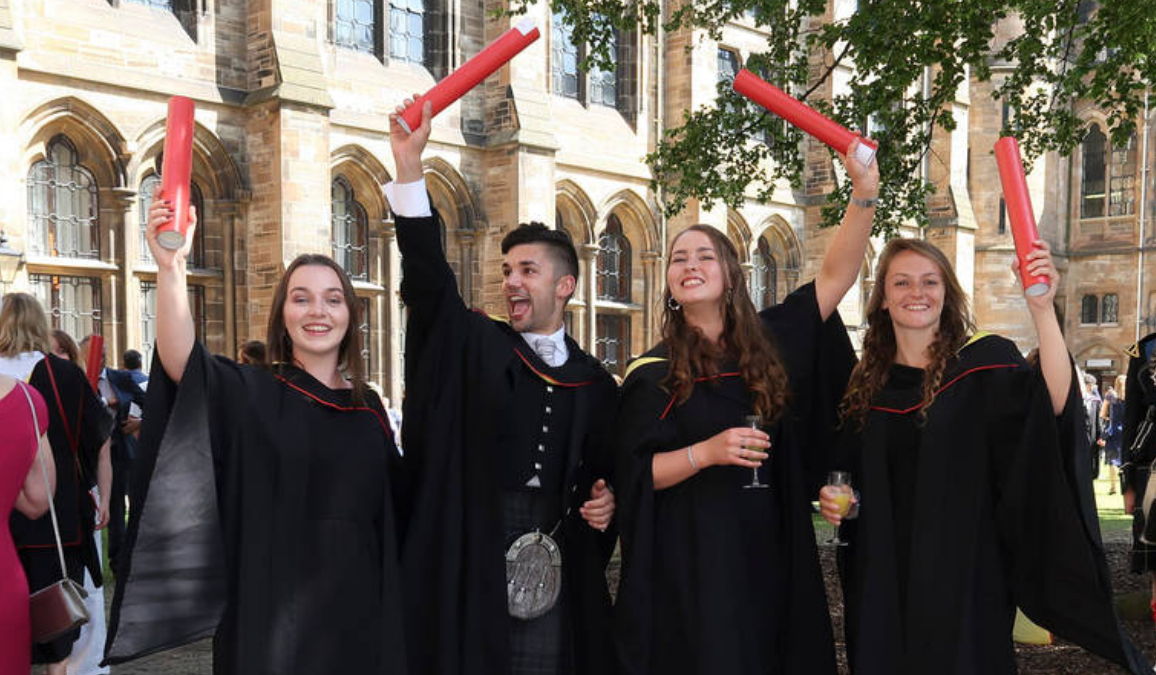 INVESTMENT AND INNOVATION
Combining a stunning waterside setting with superb amenities for business tenants and residents alike, Queens Quay is the newest Metropolitan Area district in Greater Glasgow. Within the region more than 48,000 businesses (28% of Scottish companies) are based, supporting 856,000 jobs (34% of the Scottish total) and Glasgow itself – the UK's third largest financial centre – is home to some of the biggest names in global business and finance.
Situated on the city's doorstep and boasting outstanding connectivity, Queens Quay is ideally placed to meet 21st century requirements.
AN ENHANCED QUALITY OF LIFE
The Greater Glasgow region boasts the 3rd highest quality of life in the UK with the lowest cost base. It offers first class housing with modern apartments and generously proportioned Victorian flats.
The great Scottish outdoors is on Queens Quay's doorstep – the stunning sceneries of the Clyde Coast archipelago and the Highlands are both just 45 minutes away.
The region is the 5th best sporting location in the world, with a wealth of world-class sporting and leisure facilities and venues and regular Champions League Football.
Glasgow ranks high among the best cities in the UK for quality of life and the Finnieston area – just 11 mins from Queens Quay – has been voted the hippest place to live in Britain. Glasgow is the UK's most successful retail destination outside London.
The world's 2nd busiest live entertainment arena, the SSE Hydro, is 10 mins away from Queens Quay and Glasgow is a UNESCO City of Music. The city has two of the finest art collections in Europe and outside London, it is also the UK's most successful retail destination.
A HIGHLY SKILLED WORKFORCE
One reason the region is a leading business destination is the wealth of skills and talent it boasts. With world-class universities and colleges this academic heart of Scotland is home to 185,000 students from 140 countries and produces 50% of Scotland's engineering students in electronics, mechanics and software. Only 1% of business schools worldwide are triple accredited and those of both the University of Glasgow and University of Strathclyde hold this accreditation.
Out of 20 locations across the UK, the Greater Glasgow region offers young professionals the highest level of disposable income. With one of the youngest populations in Scotland, and 46% educated to degree level, sourcing and retaining employees is easy, making the area the location of choice for a host of leading businesses.
For employers a key advantage is the region's cost competitiveness – office accommodation and labour costs are lower than many other UK and European cities. For employees, advantages include living standards and amenities of the highest quality and excellent value, as well as being able to enjoy the area's full range of outstanding amenities, attractions and cultural experiences which visitors and residents alike enjoy.