WITH INNOVATION, EFFICIENCY AND PRODUCTIVITY AT ITS HEART, QUEENS QUAY HAS THE FIRST 100% CARBON-FREE DISTRICT HEATING NETWORK IN THE UK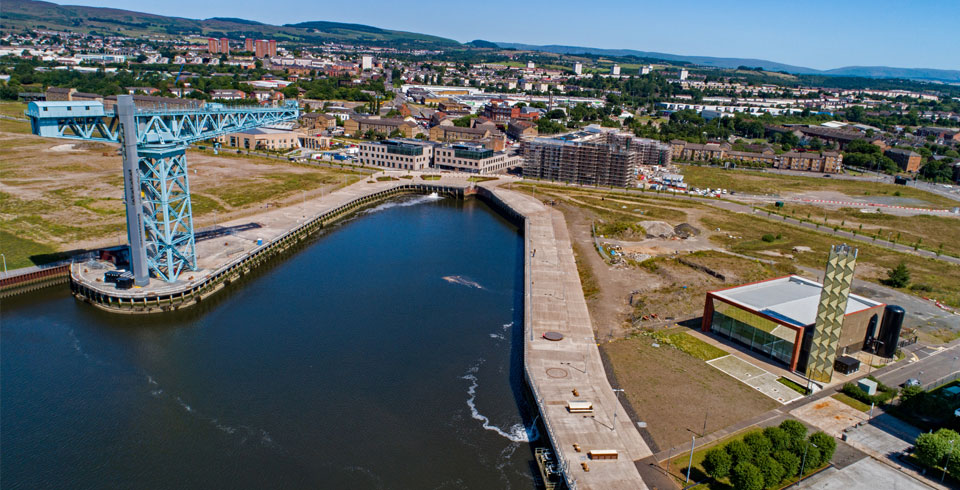 A high-tech new heating system which will transform the way homes, businesses and public buildings in Clydebank are heated is now operational at Queens Quay.
The District Heating Network is the first large-scale water source heat pump scheme of its kind in Scotland, and will make Clydebank one of the greenest areas in the country.
Operated, through a state of the art energy centre, heat pumps will extract water from the River Clyde. This water will then be transported via district heating pipes to homes and businesses to heat them. Additional pipes will mean public buildings such as Clydebank College and Leisure Centre and other businesses into the town centre can be supplied.
In the initial phase of switch on, heat is being supplied to Council offices at Aurora House, the Titan Enterprise Centre, Clydebank Leisure Centre and the new care home at the site, Queens Quay House.
DISTRICT HEATING NETWORK FAQ
Find out all you need to know about the first 100% carbon-free district heating network in the UK. Or for more information get in touch.