DESIGNED TO MEET 21ST CENTURY BUSINESS NEEDS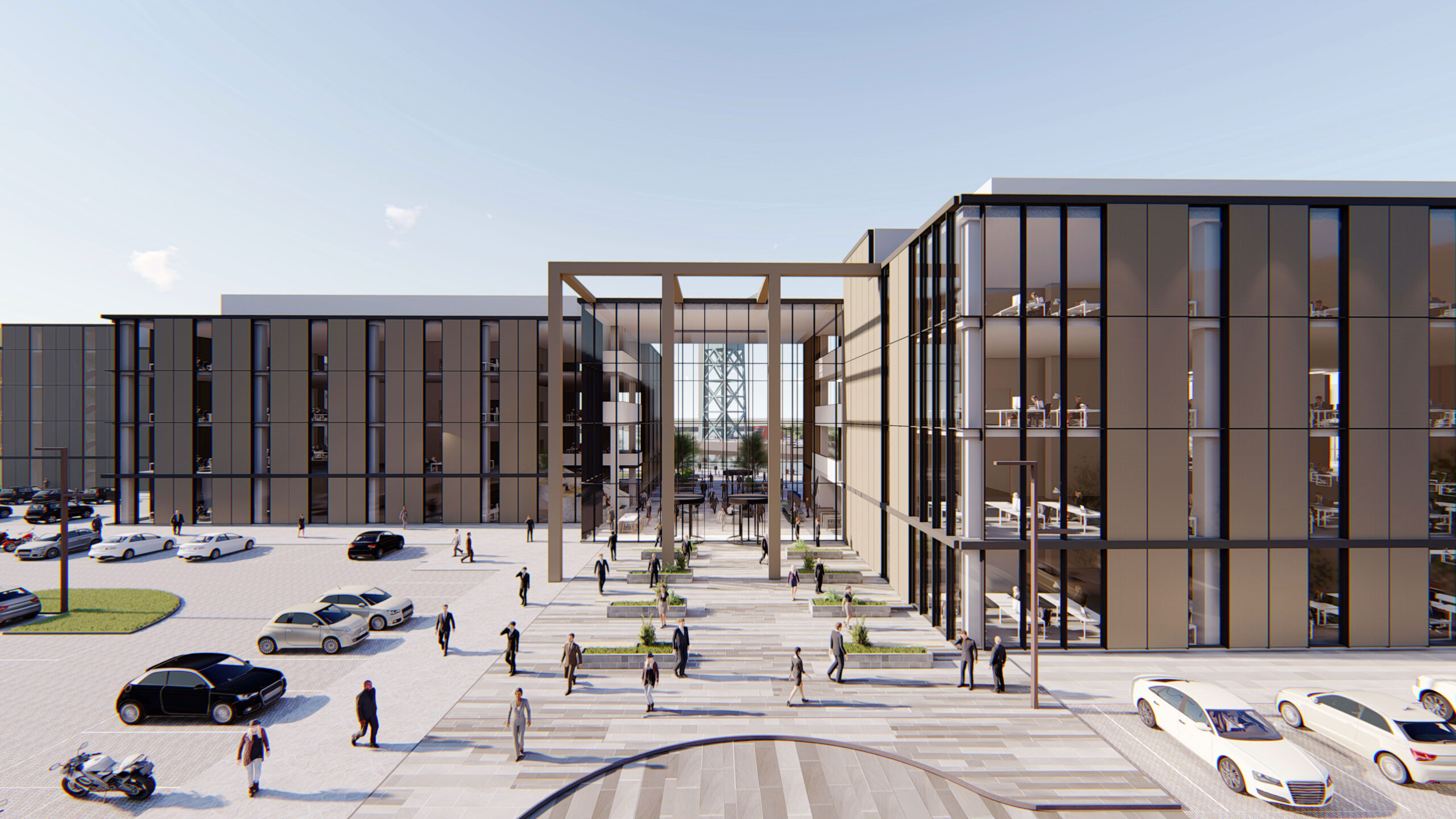 AN OUTSTANDING COMPETITIVE BUSINESS ENVIRONMENT
Planning consent has been achieved for 500,000 sq ft of mixed-use commercial property including Grade A office, leisure, retail and hotel space, all in a thriving waterfront setting. Occupiers and investors will have the opportunity to tailor their accommodation requirements to their specific needs.
Queens Quay is situated within one of the largest regional economies in the UK with the country's second highest level of productivity. Economic and productivity growth in the area are focused around finance and business services, the creative industries, engineering design and advanced manufacturing. Key to its successful performance are the diversity of the region's business base, the quality of amenity in the area – and importantly – the availability of its highly skilled and flexible workforce.
Reflecting the overall shift in the past 25 years from a primarily production-based local economy, up to 84% of the area's jobs belong to the service sector, with vast numbers of these focused on professional services such as finance, information technology, business services, public administration, education and health. Employment retention rates are some of the highest in the UK, offering businesses based here access to an outstanding talent pool and the brightest talent.
Queens Quay has been designed to not only meet but surpass the most rigorous demands of businesses – which in the 21st century go beyond the four walls of an office and need to complement users' needs. With a diverse mix of facilities – including a state of the art leisure centre, retail, bar and restaurant elements, and public spaces with a riverside walkway and cycle paths – Queens Quay offers an vibrant, enjoyable environment for commercial occupiers, residents and visitors alike.