LATEST NEWS FROM QUEENS QUAY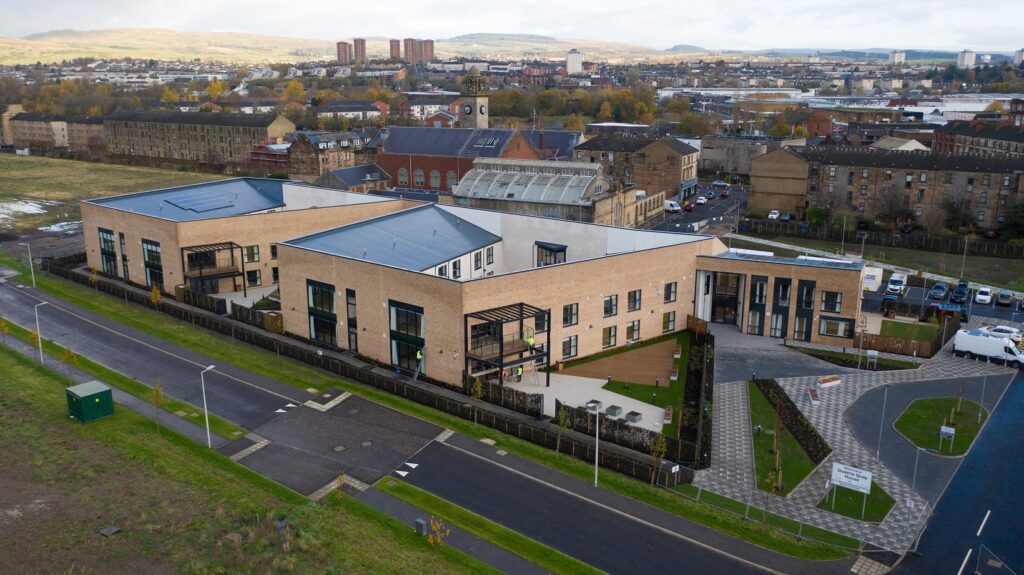 QUEENS QUAY'S CARE HOME WELCOMES FIRST RESIDENTS
Clydebank's new care home, Queens Quay House welcomed its first residents to the £14.092 million state of the art care facility in December.
In line with Coronavirus restrictions, residents from Mount Pleasant House and Frank Downie House moved in over a two day period and will remain within their support bubble of residents and staff for a 14 day period. The move has been carefully planned with the involvement of Public Health experts.
The themes of renewal and growth have influenced every aspect of the new home with residents seeing the move to the new facility as a fresh new beginning rather than the end of an era.
The home has been built and designed to reflect modern living including special features and soft furnishings to support residents living with dementia. 
The building has one 14-bedroom flat and seven 10-bedroom flats with each resident having their own en-suite room. Each flat has living and dining areas and a kitchen to allow residents to relax and enjoy a variety of environments, while maintaining their independence. All of the flats have been designed with supportive colour schemes to assist those with dementia in helping identify with their home and in creating a warm and homely feel. Residents have been involved in choosing their colour schemes and soft furnishings.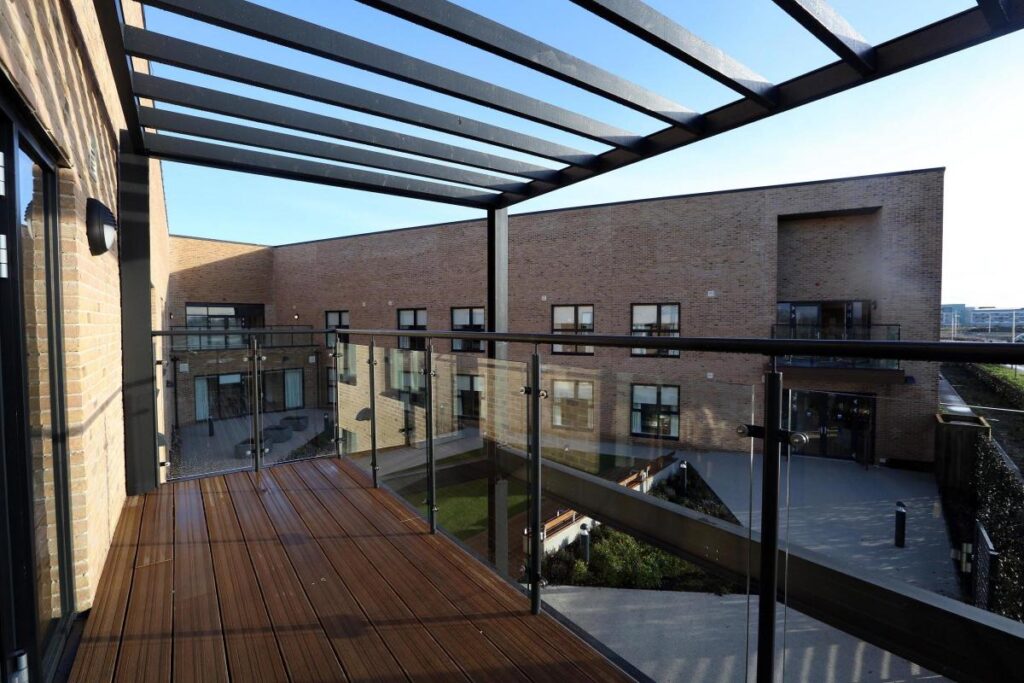 There are lounges, sitting rooms and adaptable communal spaces within each flat, which can be used as recreational rooms for hobbies.  The lounges and bedrooms each have wall-mounted Smart TVs, which can also transmit films and performances which are playing in the cinema room.
A number of activity rooms will enable residents to continue and develop new hobbies and there will also be an onsite bistro and hairdressing salon. Residents can walk around the building, providing a sense of freedom within a safe environment.
Outside, a variety of courtyard and garden spaces provide an opportunity for gardening as well as enjoying the sculptures and water feature, grass activity zone and spaces to rest and socialise.
Allan Macleod, Chair of WDHSCP, said: "I am delighted to see the opening of this great new facility which will be enjoyed by residents as their new home.  The high quality and careful design will bring independence to residents and reassurance to families that their loved ones are being cared for in a modern, comfortable and safe environment."
Councillor Marie McNair, Vice Chair of WDHSCP, said: "This new home and day service, built on the former John Brown site, will play a crucial role in providing high quality care of the older people in our community whilst also promoting their independence. The design and layout has been carefully considered to provide outstanding internal features and courtyards and external communal gardens where residents can enjoy indoor and outdoor activities in a safe, uplifting  and accessible environment. This new facility underlines our commitment to providing residents in Clydebank and beyond the opportunity to live as independently as possible, while still having access to support when they needed it."
The new care home building will be powered by the Queens Quay district heating scheme and also has roof mounted photovoltaic panels as on-site renewable energy technology.